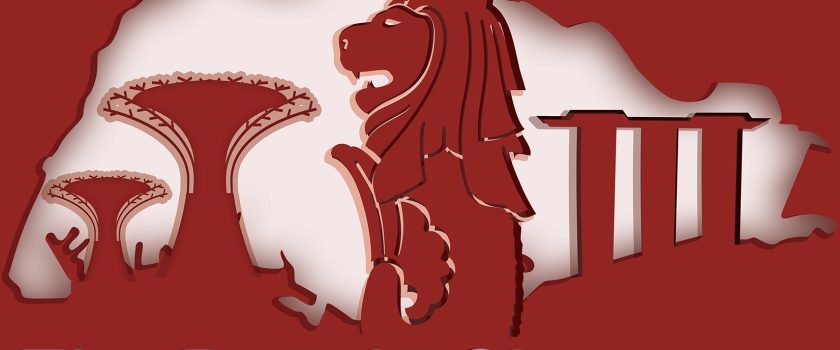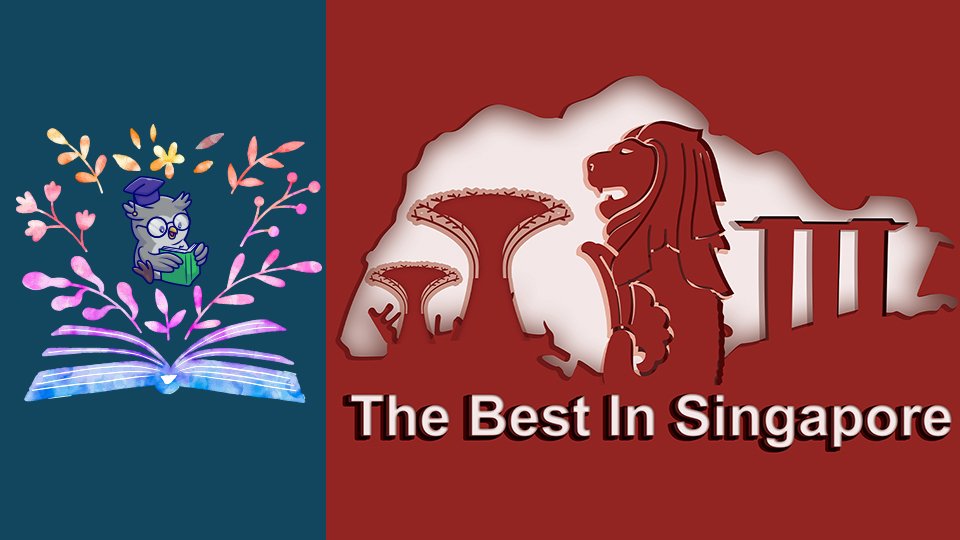 Top 8 Best Tuition Centres In Tampines
"Always celebrate something: a new achievement, a new poem, a new hobby, a new dream." ~ Amelia Lee
Co-Founder, The Best In Singapore
Director, The Best In Singapore Education Division (over 31,000 of Singapore's most qualified and experienced home tutors)
Princeton University (Materials Science Engineering, PhD)
Tuition Centres In Tampines | Primary School | Secondary School | JC Tuition | Tuition East
Top 8 Best Tuition Centres In Tampines
The Best In Singapore has been providing qualified and experienced tuition teachers to almost all of the tuition centres in Singapore.
Some parents want their children to attend lessons at tuition centres near their homes.
They feel that there are usually fewer students in each tuition centre class than there are in every school classroom.
Many children prefer to have a tuition teacher go to their home, so that they can reduce travel time and do not have to carry bags full of heavy books to the tuition centre and back home.
These students also feel very disorientated and disappointed each time the tuition centres promise that they will be taught by a certain profile/standard of tutors but such tutors then either stop teaching after 1 to 2 month, or the replacement tutor does not teach according to expectations.
Most tutors who teach at tuition centres are also home tutors. These tutors feel that their students benefit much more from receiving one-to-one attention.
Students are often shy and dare not ask questions in a tuition class because they are afraid of being laughed at.
Tutors who teach in tuition classes therefore often do not know if the students already understand the concepts, or are remaining confused.
When students achieve worse than expected results in school, the parents are very upset that their children wasted the hard-earned money that they had spent on the fees paid to the tuition centres.
Everyone has different learning needs, and if you feel more comfortable in a tuition centre, we have compiled a list of the top 8 tuition centres in Tampines.
They conduct primary school, secondary school and JC tuition classes.
Please contact the tuition centres directly for the latest information.
The tuition centres in this list do not appear in order of importance/popularity/effectiveness.
Factors that affect a tuition centre's ranking include customer reviews and online mentions.
Tuition Centres In Tampines | Primary School | Secondary School | JC Tuition | Tuition East
The editorial and writing teams from The Best In Singapore strive to be objective, unbiased, transparent, and to present different options for our readers to consider.
Our ages range from 19 to 66 years, so the content in our articles represents a variety of perspectives and life experiences.
Like you, we are everyday people who want to make our lives better, more fun, enhance our productivity, and to achieve our goals.
And here we are, sharing the knowledge and secrets that we found out!
What Makes Your Hair Grow?

Can More Hair Grow, And Faster?

I See Clumps Of Hair Dropping Off Each Time I Shampoo

Should I Wash My Hair Less Often?

Treatments, And Clinically- Proven Medications

Delicious Food That Help Hair Grow

Change Your Lifestyle (A Little), To Get A Fuller Head Of Hair – And Better Overall Health

Hold The Heat

Reduce Stress 
1
Ingel's JC Tuition Centre and IP and O Level Tuition Centre
https://ingelsoong.com/tampines-tuition
Block 432 Tampines Street 41
Singapore 520432
Mobile: 9672 6733
According to their website:
"There are many venues offering the math tuition in Tampines or science tuition in Tampines, such as – Lynn tuition centre, True Learning centre, Edukate, Ann tutor, MaxiMind tuition, AEIS tuition centre, RC tuition centre.
Whether you are looking for the best tuition centre in Tampines St 81, Tampines St 21 or Tampines St 44, see why parents engage Ingel not because he offers the lowest price.
Integration, Not Differentiation
Unlike tutors who differentiating themselves by specialising in teaching one subject, Ingel imparts knowledge to his students by integrating Mathematics, Chemistry and Physics.
It is extremely rare to find a tutor who can master all 3 subjects and present to his students in a single package.
Established Track Record
Ingel has more than 90% renewal rate.
This means that 90% of his secondary school students continue to be taught by him in JC after graduating from "O" Level.
He has graduated from numerous world-renowned universities.
How Are Classes Conducted?
Guide, not judge.
Classes are kept small and and key concepts are summarized and explained clearly in layman's terms.
Lesson pace are determined by the students, not Ingel to distinguish from how mainstream classes are conducted.
Important pointers, commonly asked questions are heavily emphasized during classes.
Students are encouraged to ask questions after lessons.
Rather than striking an authoritative figure, Ingel serve as a mentor or a senior to his students.
He is accessible by WhatsApp or Telegram and he has no qualms about replying questions past midnight.
Contact Ingel now.
Ingel is an expert in tutoring and he has been teaching for over 14 years in JC/IP/IB/Poly for Mathematics, Physics and Chemistry.
Tailor-made tutoring
You Deserve Customised Tutoring, Not Mass-Market.
Unlike tutors who teach a whopping large number of students in a mass-market fashion, Ingel prefers a boutique-style of tutoring with small class sizes.
Whether it is H2 Chemistry tuition, H2 Math tuition or H2 Physics tuition, this allows relationship built on trust and students are not hesitant to ask questions in class.
Contents are integrated and relevant analogies are applied for students to easily appreciate the concepts. In a small class setting, tutors follow the learning pace of the student, not the other way around.
Just ask the numerous ex-students who crossed over from the hustle and bustle of mass-market tuition classes to join Ingel's lessons.
Have they ever requested the tutor to "go back one slide"? Why attend a mass lecture during school hours only to join another after school hours?
Learn all 3 subjects at the same time
Tutors who excel in all subjects, don't specialize
Ingel also doesn't believe in specialisation – he can express mathematical equivalent equations in mechanical, chemical and electrical terms.
He is the only supertutor to integrate lessons from all 3 subjects and show how they are being applied in real-life situations.
Why settle to learn Chemistry only if you can learn Chemistry, Mathematics and Physics?
Tutors who wants to help students achieve distinctions should succeed under the baptism of fire themselves.
In the Officer Cadet School, instructors are all ranked Lieutenant and above and not sergeants in order to coach trainees who will be graduating to become junior officers.
Why would you accept otherwise and allow tutors who they themselves have not achieved distinctions under the same rigorous educational system, yet they claim they can help your child do well?
As a matter of fact, Ingel can't do English Literature and will never attempt to position himself as an expert to teach English Literature.
In addition, having graduated with a First Class Honours degree, he doesn't believe in collecting more academic certificates such as MScs, PhDs (which can be done relatively easy) to further justify his credibility and become even more specialised in one field.
Instead, he choose to broaden his breadth knowledge.
Ingel Will Do His Best to Help Every Student.
But he can't claim more than 90% of his students score "A"s.
Some students are simply too distracted to focus on their studies, and Ingel only sees them once or twice in a week.
What he can assure is that most students should see 2 to 4 grades improvement, depending on when tuition classes started.
Add up all the classes sizes conducted by tutors making such claims to win customers at all costs and you will know the maths simply don't add up.
That's not impressive results they are delivering, that's irresponsible marketing.
And do you know in some centres students are encouraged to incessantly refer friends to join the classes so that they can win an iPad, which can be an excessive incentive?"
2
Spring Tuition Centre
Blk 824 Tampines St 81 #01-18
(Upper floor,back entrance) Singapore 520824
Tel: 67846742 / 93248828
According to their website:
"Spring Tuition Centre was established and registered with Ministry of Education in 2004, providing tuition for Primary and Secondary levels. 
Over these years, through the productive and enthusiastic pool of our teachers, we have produced many top students in the elite and neighbourhood schools.
Our reputation in stellar results and the long haul trust that parents placed upon us, has spurred us to work even harder for our students.
Our responsible and dedicated management and teachers have earned us the good name – "Best tuition services and one that is value for money".
Motto
At Spring Tuition, we work based on the following 3Cs:
Compassionate:
Care and humanity we have for each individual.
Considerate:
Believe in the innate ability of each student and help them manifest their maximum learning potential and outcome.
Commitment:
Our pool of dedicated teachers giving our best to the students.
10 reasons to choose SpringTuition
We are registered with the Ministry of Education in 2004 (MOE Registration Number 2152)
We have a pool of experienced and dedicated teachers who have a willing heart to serve.
We understand the purpose of tuition and acknowledge the importance to excel academically.
We provide consultation for students beyond lesson time.
We are fully aware that every school does different topics.
We cater to needs of every students by checking with them regularly on the topics that they are doing in school.
We not only teach, we coach and motivate our students.
We are caring and treat every child like our own.
Our tuition fees are priced very reasonably to serve the heart-landers.
Thus, we are confident that the price you pay will be worth the value you receive."
Tuition Centres In Tampines | Primary School | Secondary School | JC Tuition | Tuition East
3.
IQ &EQ Education Services
https://www.iqandeqeducation.com.sg
5, Tampines Street 32, #02-10/11
Singapore 529287
Tel: 6443 1660 / 9011 3811
According to their website:
"Since 2014
IQ & EQ Education Services is an established MOE-registered tuition centre focusing on the East side of Singapore, as well as the Punggol area.
We have 4 tuition centres based in Tampines Mart, Simei, Bedok Reservoir and Punggol.
We have been serving the Tampines (18years), Simei (17years) and Bedok Reservoir (16 years) areas, and we just opened a new branch in the Punggol/Northshore area in Nov 2021.
We have a proven track record of helping our students get As for their PSLE, N & O levels.
In fact 85% of our students had gotten As for the subjects taken with us in their O levels.
Our emphasis is to develop a stakeholder relationship among the Teachers, parents and students.
As such many of our students stay with us for years, stretching from their Primary school years through Secondary school and even in their JC years.
Our tuition centres are conveniently located beside MRT stations; Tampines Mart centre (Tampines East station), Simei centre (Simei station), Bedok Reservoir centre (Bedok Reservoir station), and Punggol centre (Samudera LRT, also served by a direct feeder from Punggol MRT).
Use the holidays to catch up on your Algebra, Science, Eng/Chinese Creative Writing, San Zi Jing, Public Speaking and many more!
Call us to find out more!
IQ&EQ Education Services is an established educational centre with 21 years of tutoring experience and proven track records.
85% of our students achieve Grade 'A' in GCE 'O' Level Examinations
Our Tutors:
Patient with Students
Necessary to help weaker students
Take Ownership of Student's Results
FOC extra classes if no improvement shown
Creative in Presentation
If one approach does not work, we use another
Have Proven Result
80% 'A's for Physics, Chemistry, A Maths,
Chinese and Combine Science
Tuition is an investment in your child's future. Make sure you get the right returns! Join us for a free trial and see the difference!
After 3-6 months, the result must show results.
Stir Interest
Student should become more interested in the subject
Create Confidence
Student should no longer dread the subject but feels empowered to handle the more difficult questions
Tuition Should Not
Be About Rote-Learning
Just doing more and memorizing more is meaningless
Be a Matter of Convenience
Just because it is near does not mean it is effective
Be a Matter of Comfort
Comfortable surroundings is just the hardware, what matters are the teachers, the software."
4
Maximind Edu Hub
https://www.maximind.sg/about-maximind
5 Tampines St 32 #02-12 Tampines Mart
Singapore 529284
Tel: 6909 2728 / 9859 9686
Email:
According to their website:
"Maximind Eduhub is one of the best MOE registered tuition centres in Tampines.
It excels in offering superior tuition lessons for primary, secondary and JC school students, by a team of passionate and highly experienced tutors.
Our approach towards providing quality education is in providing an idyllic learning environment with expert tutors and an exceptional curriculum that:
Fosters long-term critical thinking skills,
Emphasises derivation over memorisation, and
Prioritises curriculum continuity and mastery of concepts over pace.
All our tutors are stringently selected professionals with years of extensive experience and empirical knowledge.
They possessed the passion to enthuse your child to thrive and achieve their full potential.
Our programs are designed to give your child the motivation to succeed.
Progress is at your child's own pace so they are never overwhelmed. We emphasise the positive aspects of every child.
Through experience we have learned how to effectively maximize the abilities of every child.
We are passionate about what we do and we'd love nothing more than to speak to you about how we can help your child.
Our Tutors Our Assets
"Minimum competence" is simply not the level of tutor knowledge and performance that is likely to motivate and instruct students effectively.
The requirement that all students be taught by "highly qualified tutors" is the linchpin of Maximind Eduhub.
Features that characterise our tutors, include extensive pedagogical content knowledge, better problem solving strategies, better adaptation for diverse learners, better decision making, better perception of classroom events, greater sensitivity to context, and greater respect for students.
Experience. Expertise. Energy. Enthusiasm. These are the capabilities and qualities of spirit that our tutors bring to each and every student engagement.
Together, we are all focused and committed to work with you and your child every step of the way:
Tackle thought-provoking questions with confidence.
Develop your critical & creative thinking skills.
Enhance your concept understanding."
Tuition Centres In Tampines | Primary School | Secondary School | JC Tuition | Tuition East
Our readers to go their own doctors, chefs and professors when they are seeking further information
5
Tutelage
828 Tampines St. 81 
#01-228 Singapore 520828
Access backdoor facing carpark
Tel: 6781 6481 / 8127 9508 / 8533 0438
According to their website:
At Tutelage, we aim to empower students to become confident, resilient and independent learners.
We offer structured and consistent weekly lessons to help your child prepare for school exams, PSLE, O'levels and A'levels in a challenging and fun environment.
If your child is willing to learn, Tutelage can give them a fighting chance to succeed.
Micro teach
Our teachers are trained to micro-teach each concept in less than 15 minutes so that learning is more focused and productive.
Assessment of learning
By completing mastery checks in the form of a summative assessment, students advance to a new topic or level of study when they demonstrate mastery of the subject.
Nurture good studying habits
We guide our students with good studying habits to protect their time and achieve their goals.
Positive reinforcements
Students are motivated and encouraged in class by being rewarded Tutelage Reward Points when they do well in quizzes without the help of teachers. 
Research by University of Chicago has shown that giving immediate rewards have shown to boost students' performance in class and will in turn, boost their confidence in the subject.
Crystallise
We crystallise difficult concepts into palatable and meaningful ones.
Assessment for learning
Bite-sized quizzes which are timed are used to consolidate learning, retain knowledge and hone time management skills.
Practice using active recall
No child should be left behind! We provide our students unlimited hours of practice and reassessments at no additional cost.
Complimentary mock paper sessions
In addition to bite-sized quizzes, we also provide complimentary mock paper sessions that simulate a true exam setting for students sitting for national entrance exams such as the PSLE, O'levels and A'levels."
6
AGrader Learning Centre
139 Tampines Street 11, #01-76
Singapore 521139
Tel: 6931 2684
According to their website:
"How Your Child Will Benefit With Us
On top of regular weekly lessons based on the latest MOE syllabus, every student benefits from the following extra support – without any additional or hidden charges!
High-Quality
Weekly Lessons
Every weekly lesson at AGrader is curated & meticulously planned to be relevant & build on the latest MOE syllabus.
Lessons are taught ahead of school, accompanied by high-quality in-house curated weekly worksheets and additional materials such as cheat sheets and concept maps, depending on the subject enrolled.
Learn More
EverLoop Improvement System
All AGrader students have access to our proprietary "EverLoop Improvement System" and can attend as many extra revision sessions as are required after class to revise and improve… even at home! Only available at AGrader Centres throughout the whole country.
Learn More
Access to 3 Previous Levels Learning Resources
Students are able to access EXTRA learning resources of up to 3 previous levels to help them revise and improve better (e.g. P5 student receives content from P4, P3 & even P2).
This includes worksheets, exam-oriented questions and learning videos!
AGrader – one of Singapore's most comprehensive tuition centres chains offering multi-disciplinary programmes over 16 locations in Singapore.
Help your child to jumpstart their improvement journey together with over 20,000 students islandwide today!"
Tuition Centres In Tampines | Primary School | Secondary School | JC Tuition | Tuition East
7
EduFirst Learning Centre
https://www.edufirst.com.sg/tampines.html
3 Tampines Central 1, Tampines Plaza #02-01
Tel: 91067716 / 6996 5363
According to their website:
"EduFirst Learning Centre is a Tuition Centre in Tampines which provides classes catered for Pre-primary, Primary and Secondary levels.
Established since 2010 and after years after years of track record producing top students, EduFirst soon became a well-known tuition centre.
Parents and students then started streaming to our Tampines tuition centre to look for quality tuition services.
We later on expanded our subject offerings and provided tuition classes in Tampines for more age groups, levels and subjects.
Due to overwhelming demand for our tuition classes in Tampines, having students coming from all parts of Singapore to attend our lessons, EduFirst has since opened our Tampines outlet , which is conveniently located just right opposite Century Square at Tampines Plaza, #02-01.
Notably, EduFirst has been awarded "Best Enrichment and Learning Schools" since year 2016.
The streak of awards are a testament to EduFirst's quality service offerings provided to all our students, who have consistently produced significant improvement in results while studying in our Tampines tuition centre.
Media Features of EduFirst Tampines Tuition Centre
On top of receiving awards, EduFirst has also featured on mainstream local media such as The Straits Times and AsiaOne for our holiday intensive classes,  holiday programmes, as well as hands-on learning conducted in our tuition centre in Tampines."
8
The Learning Lab
https://www.thelearninglab.com.sg
4 Tampines Central 5, #05-07
Singapore 529510
Tel: 6733 8711
Mobile:
2 Tampines Central 5, #04-13
Singapore 529509
Tel: 6733 8711
Email:
According to their website:
"Why Parents Love TLL's Unique Curriculum?
Relevant to the school syllabus
Every lesson is designed to help your child learn the topics from the school syllabus and achieve key learning milestones.
This means that there's always room for progression, improvement and increased confidence.
Features topics that nurture curiosity to learn
We cover topics like driverless cars and the Super Blue Blood Moon and use hands-on activities or project-based learning to help students understand concepts such as Geometry of the Life Cycle of Plants.
Hones exam skills and performance
Our materials have built-in features that help your child take notes efficiently, analyse questions precisely and craft answers with care. Lesson activities are planned to motivate students to communicate, ask questions and clarify doubts.
Addresses changing trends in exam formats
Every activity booklet or handout your child receives is based on our expert knowledge of changing examination and question trends. Multiple feedback channels help us continuously update our curriculum and maintain the highest standard of excellence.
➀
Providing a holistic education by imparting knowledge, skills and the right attitudes.
➁
Supporting every child to achieve his or her best.
➂
Equipping every student with the right skills to manage exams and life's challenges.
➃
Maintaining consistently high standards for teachers and teaching.
➄
Ensuring lesson materials always
meet students' learning needs.
➅
Developing lesson materials that help teachers to deliver effective and engaging lessons.
Bringing out the best in every child.
Students of today need to have the right knowledge, skills and dispositions to thrive. Watch the video to find out how we use this approach to help students find success at every stage of their academic journey.
Equipping every child with the knowledge, skills and dispositions that matter
Knowledge
We want our students to have the right information for every task they take on in school and to accumulate a wealth of general knowledge to help them think, communicate and imagine change.
Skills
With lessons that make learning relevant to the environment around them, students are not only able to apply their skills to each quiz or test, but also use them to think critically and solve problems.
Dispositions
Whatever they do, our students believe that they can improve and they love to learn. They don't back down from challenges, and see small failures as chances to make progress. They learn to manage their emotions, speak with kindness and have an open mind.
Helping Students Develop The Key Dispositions To Succeed
Believing Improvement is Possible
With a growth mindset, your child believes that he or she can improve by putting in the right effort.
Being Aware of How We Think and Learn
With metacognition, your child is aware of how he or she thinks and learns to take better notes, ask deeper questions and achieve greater dreams.
Recognising Areas for Growth
With self-awareness, your child is able to identify areas of strengths and weakness.
Managing Emotions and Reactions
With self control, your child will be able to recognise and regulate his or her feelings, thoughts and reactions.
An Unwavering Track Record
Our Primary 6 students have done it again. This year, we celebrate our students who achieved yet another year of outstanding academic success at the 2022 PSLE, joining the thousands of our TLL alumni in our 20-year history.
Over the years, we have built a strong reputation amongst parents for our academic excellence. We are so proud to see our students excel at their first big milestone – and can't wait for what the future has in store for them.
Our PSLE Curriculum Overview
The PSLE is a significant milestone in your child's academic journey which carves the path to his or her future successes.
Provide your child with the right support and guidance with our PSLE blueprint that equips your child with the necessary tools and resources to excel at this major exam.
Ready for School, Ready for Life
At The Learning Lab, our students go through a unique learning journey that primes them for success in the classroom and beyond.
Our programmes put a strong focus on building students' critical thinking skills and problem-solving strategies, coupled with a holistic approach that emphasises a strong foundation in nurturing positive learning dispositions and a growth mindset.
Students from our Primary 6 programmes have consistently enjoyed placements in the schools and programmes of their choice, be it the Integrated Programme (IP), the International Baccalaureate (IB), or the O-Level.
Beyond that, our alumni have gone on to expand their intellectual horizons at renowned tertiary institutions both within Singapore and abroad.
Whether they are in NUS, SMU, Oxford, or Harvard, graduates of The Learning Lab have gone on to become world-ready students and upstanding members of society."
Tuition Centres In Tampines | Primary School | Secondary School | JC Tuition | Tuition East
Hello 🙂 I am Amelia Lee, PhD – Princeton University, Materials Science Engineering.
I am one of the co-founders of The Best In Singapore, and I lead our Education Division comprising over 31,000 of Singapore's most qualified and experienced home tutors.
Since 2012, we have established a strong track record of helping our students achieve better grades. You have probably heard about us from your school teachers, classmates, relatives or colleagues.
Getting into a good school and maintaining good grades is important for anyone who wants to do well in their chosen career – whether you plan to eventually work in Singapore, Asia, Europe or the United States.
Exams now require students to be able to remember large chunks of information, analyze complicated scenarios and then come up with appropriate answers.
The easier part of all these important tasks is probably the memorization of content from your textbooks. It certainly is more challenging to be able to correctly develop your higher-order thinking skills. Once you can do this, you will then need to apply the analyses are required by the increasingly difficult exam questions. Your school teachers are very good, but they are sometimes too busy to answer every question that you have.
In order to consistently achieve higher grades, you need appropriate guidance from exceptional home tutors who:
Have proven track records of guiding their students to better understand and apply the complex information 
Help you avoid careless mistakes
Can identify what the exam questions really want you to do
Are are able to give you valuable strategies to answer difficult exam questions
Choose tutors with proven track records today, so that your grades will improve in time for the coming major exams.
Tuition Centres In Tampines | Primary School | Secondary School | JC Tuition | Tuition East
Why The Best In Singapore Is Always The First Choice For Students And Parents
Largest Team Of Professional Tuition Teachers
Over 31,000 private tutors with proven track records. Choose from MOE teachers, tutors with PhD/Master's/Bachelor's/University undergraduates.
We will show you between 4 to 10 tutor profiles within 12 hours. Each tutor is familiar with the latest exam requirements, newest changes to the syllabus, and the most effective answering techniques.
100% Committed To Help You Achieve Better Grades
Good reviews & feedback of our home tutors, by students of all academic levels & abilities. We retain tutors only if they can give clear explanations, are patient, and can help students score better grades.
Strict Shortlisting Process
You will receive profiles of tutors who have relevant tutoring achievements at your academic level, and who have majored in the subject that you are seeking tuition in.
Tuition Centres In Tampines | Primary School | Secondary School | JC Tuition | Tuition East
Clear Explanations. Effective Exam Preparation Skills. Thorough Revision. 
Singapore's Most Professional Private Tutor Team Of Over 31,000 MOE Teachers, Tutors With PhD/Master's/Bachelor's/University Undergraduates.
Each tuition teacher has between 2 to over 30 years of successful track records in helping their students' grades improve.